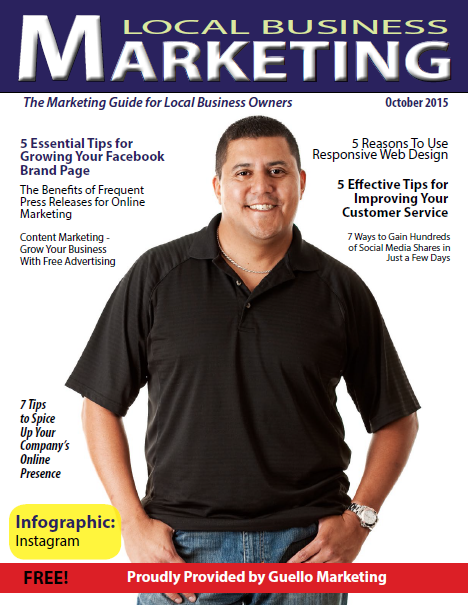 Click HERE or on the Image to the left to Download This Month's Issue
Feature Article:
15 Features Every E-Commerce Website Needs
Also Inside This Month:
5 Essential Tips for Growing Your Facebook Brand Page
5 Reasons to use Responsive Web Design
5 Effective Tips for Improving your Customer Service
7 Ways to Gain Hundreds of Social Media Shares in Just a Few Days
The Benefits of Frequent Press Releases
Content Marketing – Grow Your Business with Free Advertising
7 Tips to Spice Up Your Company's Online Presence
Infographic: Instagram
And Much More!
Not Yet a Subscriber?
Get Your Free Copy of Local Business Marketing Every Month.
Your one-stop resource for cutting edge online marketing advice, delivered each month to your email.