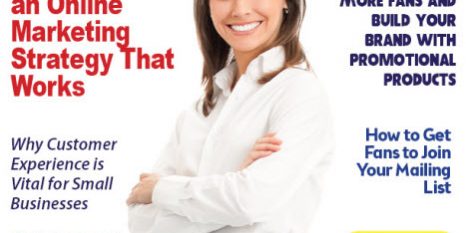 Click HERE or on the Image to the left to Download This Month's Issue
Feature Article:

Developing an Online Marketing Strategy That Works
Also Inside This Month:
How to Get Fans to Join Your Mailing List
Unleash the Power of Email Marketing to Improve Your Profit
How to Get More Fans and Build Your Brand with Promotional Products
Advanced Digital Advertising: the Best Five Remarketing Strategies
Why Customer Experience is Vital for Small Businesses
Infographic: The Importance of Your Online Reputation
And Much More!
Not Yet a Subscriber?
Get Your Free Copy of Local Business Marketing Every Month.
Your one-stop resource for cutting edge online marketing advice, delivered each month to your email.