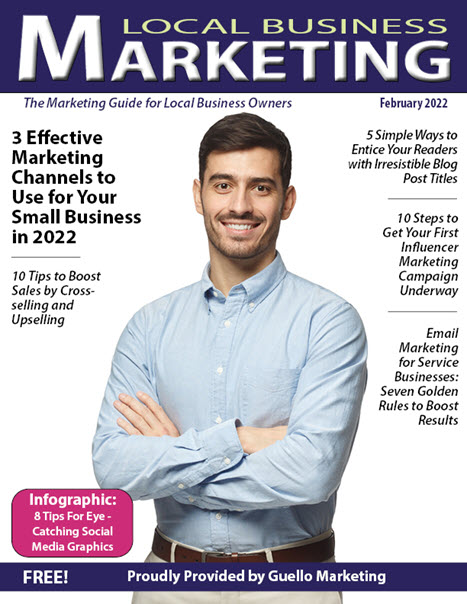 Click HERE or on the Image to the left to Download This Month's Issue
Feature Article:

3 Effective Marketing Channels to Use for Your Small Business in 2022
Also Inside This Month:
5 Simple Ways to Entice Your Readers with Irresistible Blog Post Titles
10 Steps to Get Your First Influencer Marketing Campaign Underway
Email Marketing for Service Businesses: Seven Golden Rules to Boost Results
10 Tips to Boost Sales by Cross-selling and Upselling
Infographic: 8 Tips For Eye – Catching Social Media Graphics
And Much More!
Not Yet a Subscriber?
Get Your Free Copy of Local Business Marketing Every Month.
Your one-stop resource for cutting edge online marketing advice, delivered each month to your email.