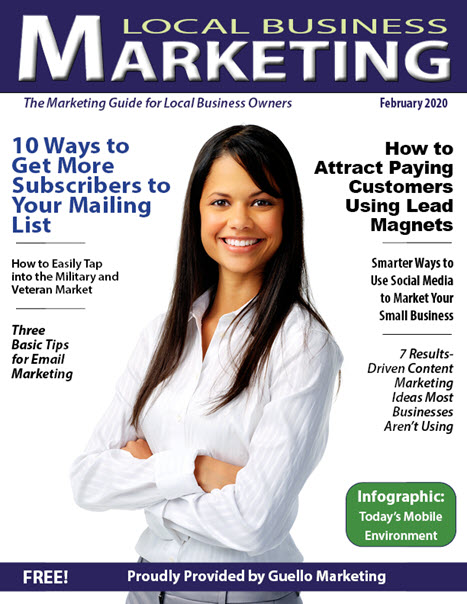 Click HERE or on the Image to the left to Download This Month's Issue
Feature Article:

10 Ways to Get More Subscribers to Your Mailing List
Also Inside This Month:
How to Easily Tap into the Military and Veteran Market
Three Basic Tips for Email Marketing
How to Attract Paying Customers Using Lead Magnets
Smarter Ways to Use Social Media to Market Your Small Business
7 Results-Driven Content Marketing Ideas Most Businesses Aren't Using
Infographic:Today's Mobile Environment-2020
And Much More!
Not Yet a Subscriber?
Get Your Free Copy of Local Business Marketing Every Month.
Your one-stop resource for cutting edge online marketing advice, delivered each month to your email.