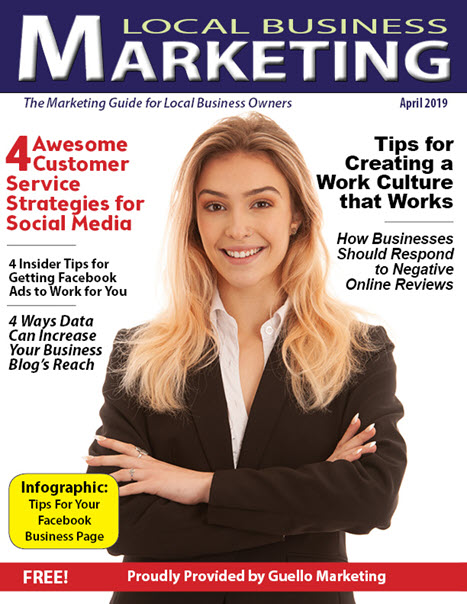 Click HERE or on the Image to the left to Download This Month's Issue
Feature Article:

4 Awesome Customer Service Strategies for Social Media
Also Inside This Month:
Tips for Creating a Work Culture that Works
How Businesses Should Respond to Negative Online Reviews
4 Ways Data Can Increase Your Business Blog's Reach
4 Insider Tips for Getting Facebook Ads to Work for You
Infographic: Tips for Your Facebook Business Page
And Much More!
Not Yet a Subscriber?
Get Your Free Copy of Local Business Marketing Every Month.
Your one-stop resource for cutting edge online marketing advice, delivered each month to your email.